Your rates could be better!
Find a mortgage that works with you
As our journey in life changes so can your mortgage. Now may be the time for you to get a mortgage works with you and your goals.
Refinancing your home has never been easier
Create your dream yoga space or consolidate credit cards or student loans.
Refinancing can be a powerful way to lower your interest rate, take some of the value out of your home to use for home improvements or debt consolidation, or, simply to lower your monthly mortgage payment.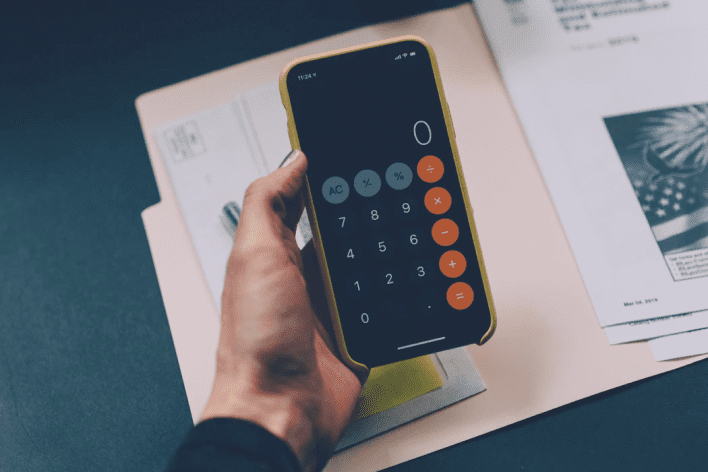 Thinking about refinancing your home? We have the resources to get you started. Begin with considering why you want to refinance. If you need more help determining your refinance path, our loan officers are waiting by to help.
Why do you want to refinance?
To help decide if you should refinance or not, you must first establish goals. The most common reasons for refinancing a mortgage are to:
Get a lower payment
Shorten your mortgage term
Take cash out
Lower payment = more cash flow for your dream vacation
A lower mortgage payment means more money in your budget for other priorities. There are several ways you can lower your payment by refinancing.
Lower interest rate:
If rates are lower, it's worth talking to a Gesa loan officer to attain a lower interest rate. Getting a lower rate means lowering the interest portion of your monthly payment, and big interest savings in the long run.
Get rid of mortgage insurance: 
This is a monthly fee that you pay to protect your current lender in the event that you default on the loan. Mortgage insurance is usually only required when you put down less than 20%. You could save hundreds of dollars a year by refinancing to stop paying monthly mortgage insurance.
Change your mortgage term:
Lengthening your term stretches out your payments over more years, which makes each payment smaller.
With a cash-out refinance, you can take advantage of the equity in your home. When you refinance for a higher loan amount than what you currently owe, you can pocket the difference and use the tax-free money however you like.
Many homeowners use cash for credit card debt, student loans, home improvements, or education costs. Mortgage interest rates are typically lower than interest rates on other debts making a cash-out refinance a great way to consolidate or pay off debt. And remember, mortgage interest is generally tax-deductible, but the interest on other debts usually is not.
You may be able to take cash from your home if you've been paying on the loan long enough to build equity or the market value has adjusted in your favor. A higher value on your home means Gesa can give you more money when refinancing.
Shorten your mortgage term
Shortening your mortgage term is a great way to save money on interest. Shortening your term almost always means you'll receive a better interest rate, too. A better interest rate and fewer years of payments mean big interest savings in the long run.
It is important to know that shortening your term may increase your monthly mortgage payment. But, less of your payment will go toward interest, and more of it will go toward paying down your principal loan balance. This allows you to build equity and pay off your home much faster.
Once you have a clear goal in mind, begin evaluating your current financial situation.
Your credit score
Your monthly mortgage payment
The value of your home
Your debt-to-income ratio (DTI)
The best way to estimate your home value is to check the sale prices of similar homes near you. The more recent the sale, the better! Understanding the value of your home can tell you how much equity you have.
An appraisal value that is lower than expected can impact your refinance along with plans for using the cash.
New build vs. refinancing
If you want to explore a new build instead of refinancing, then contact a loan officer today.
Construction loans require special loan documentation and can get a bit tricky. Our loan officers are ready to help you navigate the world of short-term, single-close, and construction-permanent loans.

Get started with a Gesa Loan Officer
Use your home equity to your advantage.

Gesa makes banking as easy, convenient and secure as possible.
Gesa credit union is committed to making a positive impact in the communities we serve.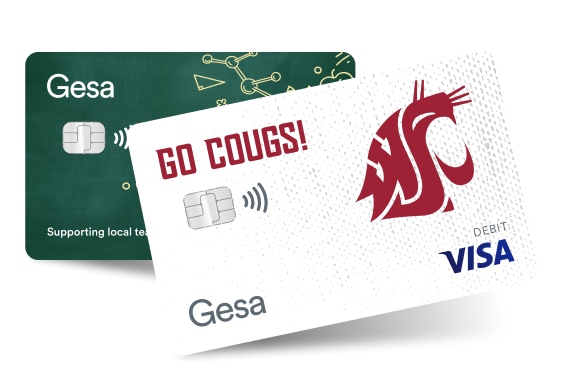 Affinity debit cards give back to your community when you swipe.
We're in the business of growing yours.
We have the accounts, products, and services to help you and your small business succeed.
With best-in-class rates and a variety of everyday banking products, Gesa has the right account, card, or loan for you.
Disclaimer
*APY
* APY = Annual Percentage Yield. Rates, terms, and fees are subject to change. APY is accurate as of the first day of the month – the last dividend declaration date.
SmartPlus Checking
*To earn the higher rate, you must:

Enroll in eStatements
Make a monthly direct deposit of over $200
Complete 15 debit card transactions
Provide and maintain a valid email address
Limit one account per member

For any month where the account does not meet the qualification requirements, the account will earn a lower rate. Minimum balance of $5 needed to open.Qualifying account balances meet minimum requirements. APY subject to change monthly. Rate may change after the account is opened. The qualifying period begins with the first day of the calendar month and ends on the last day of the calendar month at 6:00 P.M. Pacific Time. No monthly fees and no minimum balance required to maintain account. Minimum opening deposit of $5. Fees could reduce earnings. Limit of one specialty checking account (Smart Plus Checking) per member.